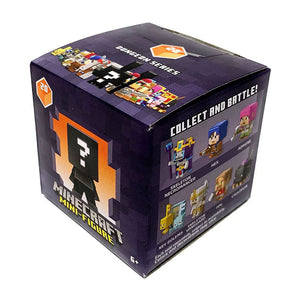 *Dig in to the world of Minecraft like never before! Inside each single blind pack is a unique Minecraft Mini Figure just waiting to be discovered; you won't know which character awaits until you open the box! These game-authentic Mini Figures allow kids to collect and play with their favorite characters anywhere.
Start exploring the world of Minecraft Mini Figures and craft the perfect collection! The included flyer allows you to keep track of which characters you have and which ones you still need to collect the themed set! Be the first of your friends to collect them all!
Notes & Tips:
Suitable for ages 6yrs and older.
Choking hazard: Contains small parts.
NOVELTY 1