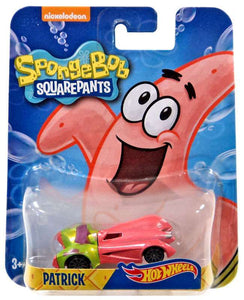 *Hot Wheels SpongeBob SquarePants - Patrick Vehicle 1:64 ONLY
Ever wonder what your favorite character would look like as a Hot Wheels vehicle.
These cool wheels bring boys of all ages some of the best-loved cartoon and video game characters - in car form Speed off to new adventures in these 1:64 scale vehicles designed to represent iconic characters from SpongeBob SquarePants.
Your favorites come in rich colors and decos as dynamic as their personalities.
NOVELTY SPIN