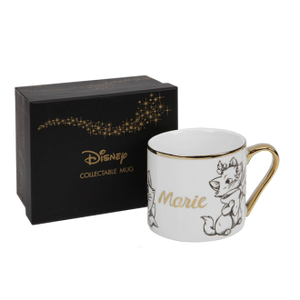 *This unique Disney Classic Collectible Mug features a gold electroplated feminine shaped handle and rim detail.
Showcasing Marie Cat on the double sided wrap design, this mug includes a black Marie logo decal inside the base of the mug to bring some Disney magic as you sip the last drop!
The perfect gift for Disney fans to mark a special occasion. Presented in a stunning black Disney branded gift box. Please note: Not dishwasher safe.


Stand 2