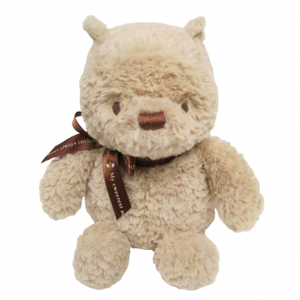 *CLASSIC POOH PLUSH - WINNIE THE POOH
Hand in hand you go with your most favorite 'Silly ol' bear', this Disney Baby? Classic Pooh Stuffed Animal has corduroy accents on his feet and ears and is dressed up with a lovely brown grosgrain ribbon.
Like the smaller version, this ahhh-dorable bear measures 23cm and can be the centerpiece of baby's toy collection! Kids love snuggling with this cuddly guy as parents read them a Pooh adventure or even as they watch a Pooh cartoon! Machine Washable.
APPROX 23CM
SUITABLE FROM BIRTH
Plush/S